What you should know about making wine and beer in Canada.
See:
PROVINCIAL REGULATIONS
Annual sales* of alcoholic beverages in Canada
| | | | | | |
| --- | --- | --- | --- | --- | --- |
| 2015-2016 | WINE | BEER | SPIRITS | CCORB** | TOTAL |
| British Columbia | 1,073,392 | 1,112,911 | 786,801 | 182,464 | 3,155,568 |
| Alberta | 601,670 | 1,127,155 | 763,792 | 141,639 | 2,634,256 |
| Saskatchewan | 93,538 | 292,281 | 214,263 | 40,987 | 641,069 |
| Manitoba | 157,739 | 326,274 | 234,994 | 33,875 | 752,882 |
| Ontario | 2,414,459 | 3,249,936 | 1,963,488 | 298,196 | 7,926,079 |
| Quebec | 2,300,864 | 2,278,403 | 697,705 | 59,990 | 5,336,962 |
| Prince Edward Island | 15,754 | 34,830 | 19,937 | 2,969 | 73,490 |
| Nova Scotia | 135,883 | 278,737 | 163,188 | 30,208 | 608,016 |
| New Brunswick | 87,539 | 201,267 | 95,802 | 25,782 | 410,390 |
| Newfoundland & Labrador | 77,895 | 229,010 | 128,148 | 17,240 | 492,293 |
| Yukon | 7,560 | 16,505 | 9,932 | 2,152 | 36,149 |
| Northwest Territories | 7,240 | 20,459 | 19,508 | 2,032 | 49,239 |
| Nunavut | 665 | 3,310 | 1,502 | 91 | 5,568 |
| CANADA | 6,974,198 | 9,171,078 | 5,099,060 | 837,625 | 22,081,961 |
Control and Sale of Alcoholic Beverages
(year ending March 31, 2016).
Sales of Alcoholic Beverages
(2015-2016).
PROVINCIAL REGULATIONS



ALSO SEE: Federal Requirements and Liquor Licenses in Canada
Also known as Ferment-on-Premises, UBrews (U-Brews) and UVins (U-Vins) are businesses that provide their customers with the ingredients, equipment and advice they need to make their own beer, wine, cider or coolers on-site. Once it's made, UBrew and UVin customers must take their liquor away to be used for their own private consumption. It cannot be sold to others.
In Canada, liquor licences are issued by the legal authority of each province to allow an individual or business to manufacture or sell alcoholic beverages. Usually several types of liquor licences are available within each province, with corresponding regulations. Licence holders must strictly follow all the terms and rules to avoid suspension, fines for non-compliance or revocation.
( CLICK PROVINCIAL TITLES FOR MORE INFORMATION )
BRITISH COLUMBIA
In British Columbia, all UBrews and UVins are required to have a
license
. Anyone holding a UBrew/UVin licence may choose to specialize in just beer or just wine, or can offer both.
Businesses that sell kits, juices or other ingredients for customers to make beer or wine at home, do not need a UBrew/UVin licence.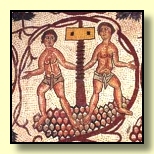 ALBERTA
The Alberta Gaming & Liquor Commission ("AGLC") is focused on modernizing a number of liquor policies. Ferment -on-Premises (FoP), also commonly known as UBrew/UVin, is one of the items identified for review and consultation. See: Discussion Paper and Request for Feedback (Oct. 2017) and "What They Heard" (Dec. 2017).
Under present regulations, adults in Alberta are able to make up to 460 litres of wine, cider or beer in their residence for personal consumption. No provincial markup or federal excise duty is levied on this product.
SASKATCHEWAN
Saskatchewan businesses can obtain a
permit
to offer U-Brew and U-Vin services in Saskatchewan. These permitted businesses can offer supplies, space, equipment and expertise for customers who want to make wine and beer for personal consumption.
MANITOBA
The Liquor and Gaming Authority of Manitoba (LGA) now accepts licence applications from Manitoba retailers that sell home wine and beer-making supplies as their primary business to offer in-store brewing services to their customers.
The change was made possible by the new Liquor and Gaming Control Act, which came into effect April 1, 2014, as part of the Manitoba government's ongoing modernization of liquor laws that will offer businesses increased opportunities to respond to evolving consumer demands, eliminate red tape and improve public safety.
ONTARIO
A Ferment on Premise (FOP) licence allows a licensee to provide a facility where equipment for making wine and beer "on the premises" is available for customers to make their own wine or beer for personal use.
It is essential that the product be for "personal use". Ferment on premise facilities cannot offer for sale, keep for sale, produce for sale or sell wine or beer. In addition, the regulations do not allow the exchange or giving of alcohol on the premises. The Liquor Licence Act and regulations set out the specific roles and responsibilities that must be exercised by a licensee (and his/her employees or agents) as part of the overall process, as well as the steps that a customer must take to produce the beer or wine.
QUEBEC
The province of Quebec has its own special laws concerning selling liquor and acquiring a liquor licence. See:
Application for a liquor permit
and
Act respecting liquor permits
PRINCE EDWARD ISLAND
See: Liquor Control Act, Liquor Control Regulations, and Liquor Agency Regulations. You could have a look at the PEI Liquor Control Commission website and contact them for further information.
NOVA SCOTIA
The Liquor Control Act provides that individuals may make their own liquor for personal use. Recent amendments to the Act allow ferment-on-premises (FOP) operators to provide facilities and services to customers who want to make their own beer and/or wine.
Nova Scotia Ferment-on-Premises Regulations.
NEW BRUNSWICK
The province's UVin/UBrew Operators Guide is intended to provide operators with guidance in the application and administration of the regulations governing the licensing and compliance of such an operation within New Brunswick. This information is provided as a guide only and in the event of discrepancy, the Liquor Control Act and Regulations shall prevail.
NEWFOUNDLAND / LABRADOR
The government has developed this
handbook
as a reference to assist the licensee. Please note that it is intended to be used solely as a learning and teaching aid for you and your staff and it does not replace the legislative authority of the
Liquor Control Act
or Regulations.
YUKON
Information on liquor manufacturing is available from the Yukon Liquor Corporation.
NORTHWEST TERRITORIES
The Liquor Licencing Board regulates the distribution, purchase and sale of alcoholic beverages. See the Department of Justice for Liquor Act and Restriction Regulations.
NUNAVUT
The Nunavut Liquor Commission regulates and restricts the manufacture, distribution, purchase and sale of alcoholic beverages. The retail arm is referred to as Nunavut Liquor Management. It is the smallest and newest liquor control agency in Canada and, with the creation of Nunavut, transfered the responsibility for liquor control from the Northwest Territories.

FEDERAL REQUIREMENTS FOR FERMENT-ON-PREMISES REGISTRANTS
The Excise Act, 2001 (the "Act") requires a person to obtain a ferment-on-premises registration in order to perform certain activities under the Act. This memorandum provides an overview of the obligations and entitlements of persons who may become ferment-on-premises registrants.
The content of web sites that this site has links to is the property of their respective owners, and we are
not responsible for the content of those sites. Although we try to ensure the accuracy of all information
presented on this site, you should confirm all information before making any decisions based upon it.

Back to Top