Some useful and interesting sites.
WINEMAKING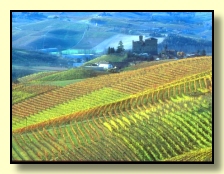 WINEMAKING (FROM WIKIPEDIA)
Winemaking, or vinification, is the process of wine production, from the selection of grapes to the bottling of finished wine. Wine production can be generally classified into two categories: still wine production (without carbonation) and sparkling wine production (with carbonation). The science of wine and winemaking is known as oenology.
HOW WINEMAKING WORKS
Wine is an alcoholic beverage derived from grapes by fermentation, much the way beer is derived from the fermentation of grains. Unlike beer, wines are not carbonated (except champagne and sparkling wines). They also have about twice the alcohol content of beer. In this article, we will examine the steps in the fascinating process of making wine.
HOW WINE IS MADE
An About.com guide taking you from the grape harvest, through fermentation, maturation, finishing, blending and bottling.
WINE BASICS - LEARN ABOUT WINE
The best way to learn about wine is to dive in and start tasting some! Learn for yourself which wines best suit your particular palate. Here are helpful pages to get you started.
PROFESSIONAL FRIENDS OF WINE
Reading these articles in the order listed will provide a logical background for understanding wine. Follow up with the articles in the Consumerism section for practical instructions to enhance the pleasure and enjoyment of wine.
WINE DOCTOR
This resource is packed with information and advice, aimed especially at the beginner, although there should be something of interest to everyone. Most sections concern storing, opening, serving and tasting wine.
RESOURCES
RJ SPAGNOLS WINE-MAKING RESOURCE CENTER
These handouts were created to help with homebrewing. They cover all aspects of wine and beer making, from brewing to bottling and from fining to filtering.
WINEPRESS.US
This web site claims to be the largest wine making & grape growing discussion forum on the entire Internet for wineries, vineyards, home winemakers and wine enthusiasts.
WINEMAKER
Lots of great information about making wine from the pages of WineMaker Magazine.
THE WINEMAKING PAGES
Wine Making. Tips, equipment, recipes and supply ideas.
FREELABELMAKER.COM
Make your own personal and professional fullcolor labels for wine, liquor and fine liqueur bottles. FreeLabelmaker are the first in the world to provide a variety of labels for all occasions.
HOW TO MAKE WINE LABELS
You can easily create labels using a paint program, label program, or desktop publishing program. In this article we used Microsoft Publisher, but you can use any labeling program.
LABELWIZARD
LabelWizard is a specialized graphics tool that helps you design creative bottle labels for your home-made beers and wines. Although designed for beer and wine labels, it can create labels and cards matching any size format.
WINE TASTING
HOW TO TASTE WINES
Learning how to taste wines is a straightforward adventure that will deepen your appreciation for both wines and winemakers.
WINE TASTING (FROM WIKIPEDIA)
Wine tasting (often, in wine circles, simply tasting) is the sensory examination and evaluation of wine. While the practice of wine tasting is as ancient as its production, a more formalized methodology has slowly become established from the 14th century onwards.
FOOD & WINE PAIRING
FOOD & WINE MATCHING ENGINE
With this handy device as your guide, you can make a good wine match with just about any food. Find the food of your choice in the index panel at left, click its name, and a brief discussion of matching wines will appear.
WINE & FOOD MATCHER
To find thousands of delicious pairings, you can search either by wine or by dish (including recipes) Iím always adding new matches, so please send me your suggestions.
MATCHING FOOD & WINE
A comprehensive food and drink matching resource on the web. Whether it's a bottle of wine, a beer, a cocktail, a coffee or simply a delicious soft drink, it's got pairings to suit every palate and occasion.
FUN STUFF
WINE TRIVIA
Here for your enjoyment -- and, perhaps, education -- are a selection of tales and wine trivia, favorite untruths & urban legends in the wide world of viticulture...
WINE HISTORY AND TRIVIA
Lots of trivia, short histories and tidbits.
MORE WINE TRIVIA
There are approximately 14 different size bottles commonly in use. The larger sized bottles are produced in less quantity than the standard size bottle and can be difficult to find.

Back to Top