BACCHUS URBAN WINERY is here to help you get information about making wine at home, or making wine using commercial winemaking facilities (UVins).
Learn about wine - the winemaking process, the grapes and the regions - and you'll enjoy wine more. Start collecting wine. Keep a log book of the labels of wine you've tried with your comments (what foods would they go well with?). Build a little "wine cellar" stocked with wines you make, buy or trade with other winemakers. This can be great fun.
Many people decide they want to start drinking wine in their adult years. There are several reasons for this - wine is a wonderful drink, it complements and adds a lovely flavor to meals, it may help you relax, making wine is a great hobby (that you can share with friends) and it is even thought to have some health benefits.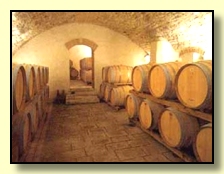 If you are not from a wine drinking family, here are some tips to help you find and enjoy wines.
We can't tell you what type of wine you will enjoy. Flavors vary and we all have different taste buds. Those with a sweet tooth may like the light, white Zinfandel variety. Tea drinkers would perhaps enjoy a rich red with a bit of tannin in it. Coffee-with-cream drinkers may prefer a smooth, buttery Chardonnay.
Taste and opinions vary. Germans, used to sweeter wines such as Gewürztraminer, might consider a particular wine to be dry - while someone from France might find the same wine somewhat sweet. Spaniards - known for their hot and spicy foods - might judge a wine differently than someone used to potatoes and gravy.
Try and order random wines in restaurants, by the bottle or by the glass. Each time you try a different wine, keep records or a notebook (soak off and include the labels) of which ones you like, what foods they go well with, and which ones you like or don't like and why. There's no right or wrong - this is what YOU enjoy.
UVins (and UBrews for beer) are businesses that provide their customers with the ingredients, equipment and advice they need to make their own beer, wine, cider or coolers. Once it's made, UVin customers then take their wine or beer away to use for their own private consumption. This is not "manufacturing", and it cannot be sold to others.
See our section of Regulations for making wine in Canada.

Back to Top